NASA
October 2019: Dr. Stovall's work studying tree mortality during extreme drought events was featured in EOS Earth & Space Science News.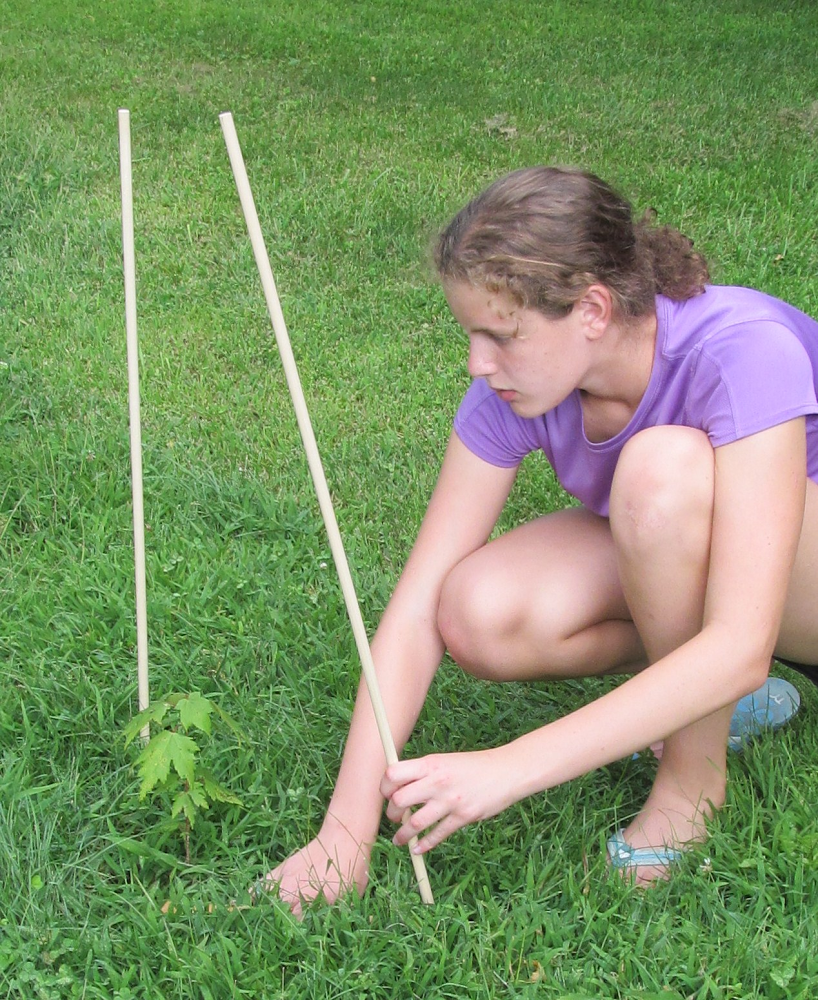 April 2019: Liza Goldberg was feature on Google Earth's blog for her use of Google Earth Engine to create apps like EcoMap, which will make our data more accessible to a variety of users.
February 2019: Dr. Fatoyinbo's work to measure mangrove canopy height was featured in Inside Science. The article describes the field work she and Dr. Simard conducted in Gabon to gather validation data (Picture Credit: NASA).
December 2018: Science published a news article discussing the use of GEDI for future projects studying mangrove height and aboveground carbon storage (Picture Credit: Brusini Aurelien)
December 2017: Liza Goldberg was featured in the Washington Post for developing a first, a mangrove monitoring system now called EcoMap (Picture Credit: Toni L. Sandys/The Washington Post).
Aug. 2017: Aboveground Biomass for Mangrove Forest, Zambezi River Delta, Mozambique cited in the ORNL DAAC, a data center in NASA's Earth Observing System Data and Information System (EOSDIS).
June 2017: Below the Mangrove Canopy Blog post by Earth Observatory whose mission is to share with the public the images, stories, and discoveries about the environment, Earth systems, and climate that emerge from NASA research.
May 2017: Image of the Day blog post, Gabon's Towering Mangroves, by Earth Observatoryis helping researcher's study the capacity for mangrove trees to store carbon. Some of the mangroves reach up to 60 m representing some of the world's tallest mangroves.
May 2017: Mangrove Carbon with a Grain of Salt blog post by Dr. Lagomasino covers their research on Gabon's mangrove forests in Pongara National park that are sizing up to be someof the tallest in the world.
April 2017: Blog post, Dying Mangroves on the Australian Coast, show a huge loss in mangrove extent off the Australian coast. Some say this is linked to record high daytime and nighttime temperatures in the region and 41 percent less than average rainfall from january to April.
Archived Stories
Video Gallery
October 2019: Now This featuring our very own Liza Goldberg
April 2019: Liza Goldberg interview with Google Earth
March 2017: Lola Fatoyinbo-Agueh — Goddard Space Flight Center
February 2016: NASA, partner Space Agencies Measure Forests in Gabon
February 2015: Marc Simard on NASA & Mangroves
August 2012: Presidential early Career award for Scientists and Engineers (PECASE) Winners–Featuring our very own Dr. Fatoyinbo
October 2012: Water Quality Profiles of the Tar-Pamlico River estuary by Dr. Lagomasino